A Terrible Madness
Theatre productions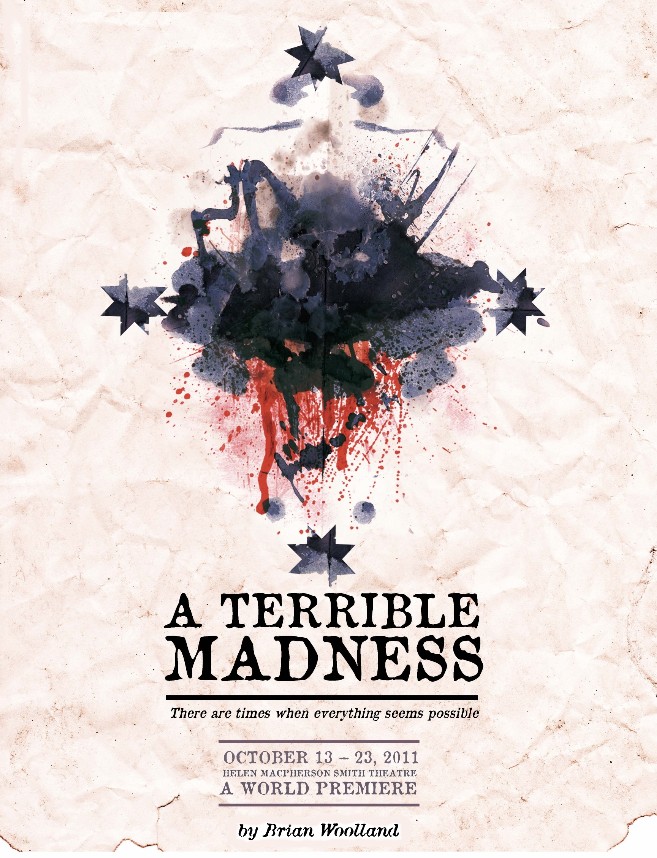 Madness for gold & madness in love: World Premiere in Ballarat



The Arts Academy, University of Ballarat presents the world premiere of A Terrible Madness: an epic, terrifying and exhilarating tale of journeys and homecomings.

Often disturbing, sometimes funny and ultimately uplifting, A Terrible Madness is a story of obsession: of a wild, impossible love affair and of a young woman's determination to find the truth in her extraordinary family history.

From Connemara in Ireland to Van Diemen's Land and gold rush Ballarat, a journal unearthed in 2011 brings to light the journey of Mary, an Irish convict whose passionate love affair is closely entangled with the history of a new country on the edge of rebellion.

Written and directed by award-winning English playwright Brian Woolland, A Terrible Madness will be performed by the 2011 Graduating Actors Company in the Helen Macpherson Smith Theatre on the Camp Street Campus.

Brian Woolland has created a stunning new play that is challenging and provocative – paralleling past actions and choices with present-day repercussions. Using a historical setting, this essentially modern play explores issues that concern everybody: integrity and justice, loyalty and betrayal. The questions of identity, belonging, and place faced by Mary, George and their contemporaries are deeply relevant for today's audiences.

A Terrible Madness was a phrase once used to describe the lust for gold that fuelled the mid-nineteenth century gold rush in Australia. This intriguing new production reminds us that there are many kinds of madness – not least the madness of love.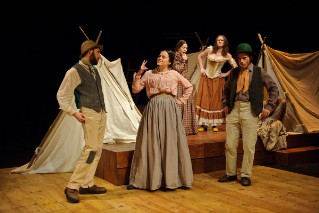 Why you go and fecking drown? ... Mam'll kill you for this. How ever we going to get through winter now?





The Ballarat goldfields
(opening of Act Two)




Photography of A Terrible Madness by Deryk McAlpin

Bleedin' lunified, you two. Just don't know when to bloody stop, do yer.