The Invisible Exchange
Publications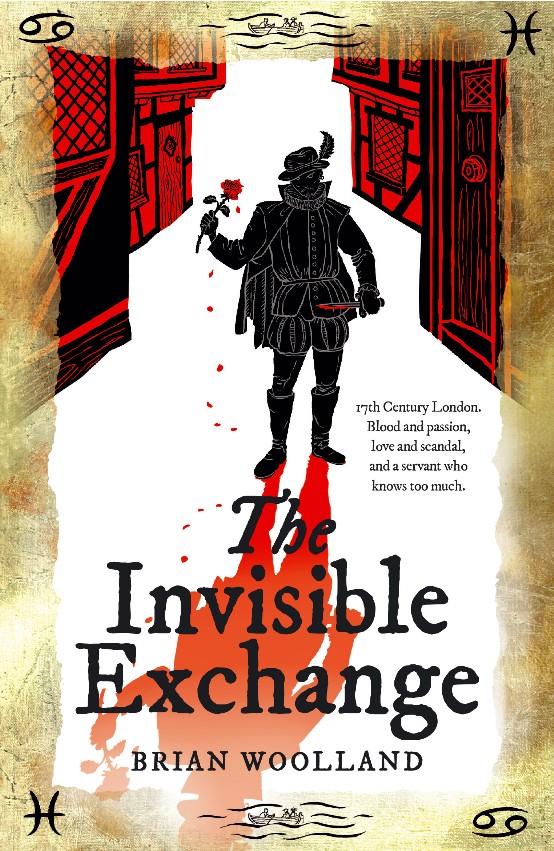 Matthew Edgworth is a man on the margins, a trickster on the inside and the outside of society.
The Invisible Exchange gives Matthew's dangerous and darkly humorous view from the Jacobean underworld of one of the great scandals of the Jacobean age:
Frances Howard's affair with Viscount Rochester and the strange murder of Sir Thomas Overbury whilst a prisoner in the Tower of London.
The evocation of every layer of London life – from its taverns and brothels, gambling dens and prisons to the grand houses and palaces of the court and the aristocracy – is vivid and compelling.
"Matthew is a great character. He has a distinctive voice, he's engaging and fascinating… He's playing power games all over the place… His point of view is intriguing … The Invisible Exchange is a real page-turner."
Lesley McDowell, author of Unfashioned Creatures.
"A page turner with depth - a rare and potent novel."
Some great reviews on Amazon and Waterstones - most of then from people I don't know. Michael Walling (who I'm delighted to know!) wrote a great blog about it on the Border Crossings website -
http://bordercrossingsblog.blogspot.com/2022/09/
It's taken a while, but seems at last to be taking off. And the sequel is well under way.
is conceived of as the first novel in a trilogy
Three of the recent reviews on Amazon
Judith:
What a Great Read.
This is such a page turner. The historical event it treats is a little known one, at least to me, but its telling is gloriously handled. The author creates his narrator, drags him up from the underbelly of 17th century London and sets him loose into a world so vividly described that the city whirls into life in all its glitter, filth, violence, deceit and poverty. Here too is love on several levels: the king's for his favourite, Rochester's for Frances Howard and Matthew's for Kate. I defy any woman not to fall secretly in love with Matthew, just a little, he's safer than Heathcliffe and as evasive as Darcy. What a marvellous read this is. Informative as well as romantic.
Malcolm Stern: This is historical fiction which is clearly well researched. The plot is gripping, the characters come to life under the penmanship of a skilled narrator. A page turner with depth - a rare and potent novel.

Andy: What a book. The characters were strong, the dialogue clear and gripping, the plot wonderfully believable. It's been a long time since I wanted to read a book at one go, but this is one. I loved it as much as my favourite author Bernard Cornwell. I cannot wait to pick up his next novel. Excellent!
For more images related to the novel, click here
For further information about the novel (and the second and third novels in the trilogy in due course), you can subscribe to The Invisible Exchange mailing list by sending an email to
You will also be offered a free subscription to an occasional blog about early seventeenth century London and the world of the novels.