Double Tongue
Theatre writing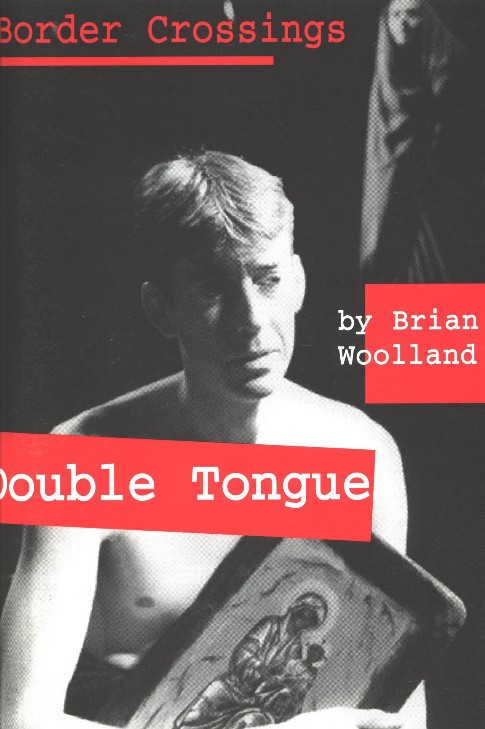 Double Tongue

Commissioned by Border Crossings

Double Tongue was commissioned with an Arts Council New Writing Award and was originally presented as part of the European Year of Languages 2001 at the Old Red Lion, London. Presented by Border Crossings in association with the Hungarian Cultural Centre.

The international cast included Hungarian actress Krisztina Erdelyi, Serbo-Croat actor Serge Soric, and Arnie Hewitt in the dual role of B and the Black Madonna. Double Tongue was directed by Border Crossings` award-winning artistic director Michael Walling, and designed by Japanese artist Kimie Nakano.

"Occasionally, fringe theatre is really outstanding and it is so here.... this has to be one of the most effective and thrilling plays around at the moment."

"The characters are viscerally real and complex in this thought-provoking and potent piece... It all cries out for a larger space..." (TIME OUT)


Double Tongue

Sex, guns and language tapes

Hungary. April 1999. NATO is bombing Kosovo and Serbia. Robert Lee, a young American researcher is travelling through former Eastern Europe. On his arrival in Budapest he enrols in a language school, and becomes obsessed with Anna, his language teacher. They embark on a passionate sexual relationship. But when he goes to visit her in her home town of Szeged, close to the Serbian border, his research and the strange affair draw him in to a dangerous and terrifying underworld in which he is forced to confront the other men in Anna's life: James, an English art dealer, and Milan, a Serb with scores to settle and deals to close.

Sexual obsession, political intrigue and shifting identities lead to an eruption of brutal violence – which forces Robert to confront aspects of his own identity that he'd rather ignore... as the sound of NATO Chinooks echo through the night… and Belle, the mysterious male prostitute, and the enigmatic Black Madonna go about their strange business. Who's watching? Who's waiting?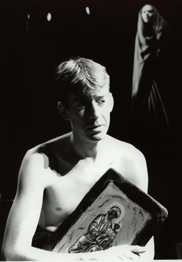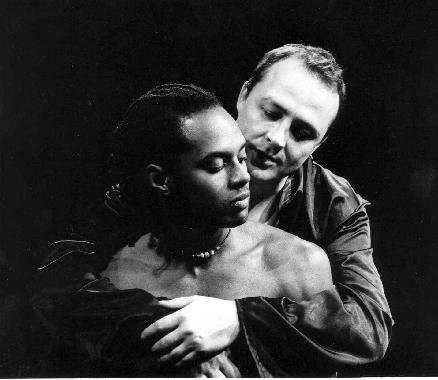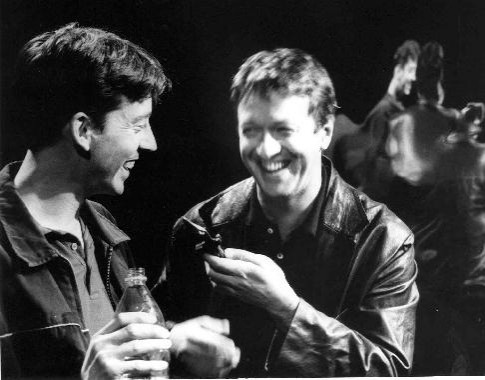 To buy a copy of
Double Tongue from Border Crossings
(and then scroll down to listing for Double Tongue)