Ben Jonson and Theatre
Publications

Ben Jonson and Theatre is an investigation and celebration of Jonson's plays from the point of view of the theatre practitioner as well as the teacher. Reflecting the increasing interest in the wider field of Renaissance drama, this book bridges the theory/practice divide by debating how Jonson's drama operates in performance. Ben Jonson and Theatre includes:


discussions with and between practitioners


essays on the staging of the plays


edited transcripts of interviews with contemporary practitioners


The volume includes contributions from Joan Littlewood, Sam Mendes, John Nettles, Simon Russell Beale and Geoffrey Rush.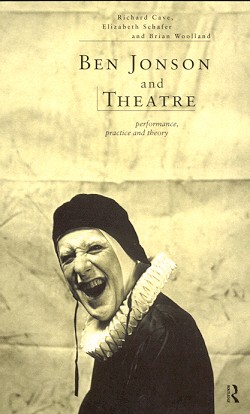 'The Jonson book is fabulous. I've always liked the energy and the playfulness in our Belvoir poster shot... so I was trebly thrilled that it adorns the cover of your vibrant contemporary tome. Not a word that I often use, but I felt proud.'

Geoffrey Rush