Treason's Peace
Theatre writing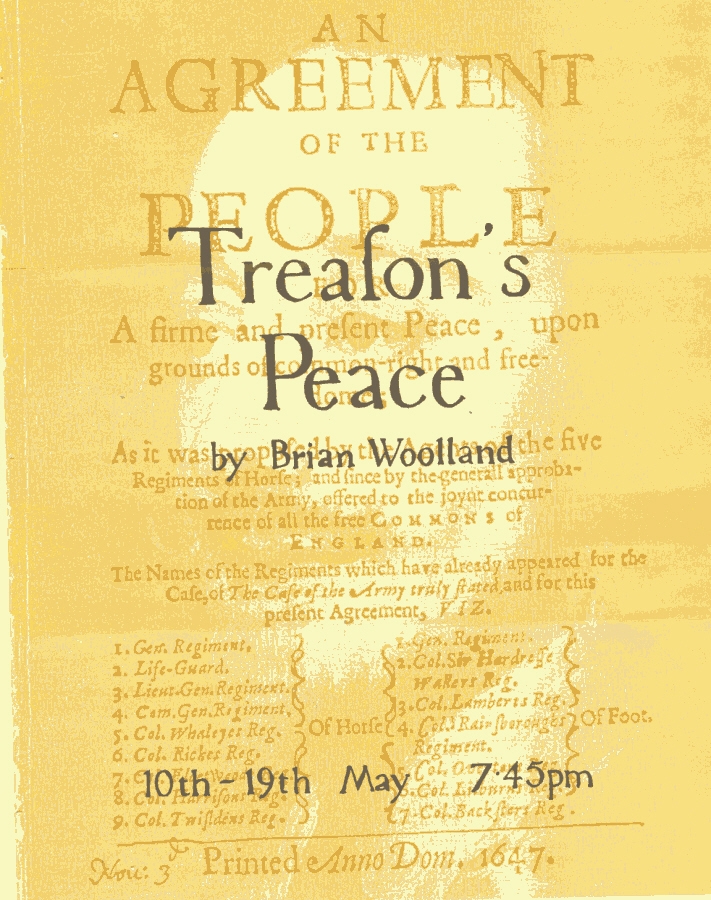 Treason's Peace
was first performed at Progress Theatre in Reading.
It was subsequently given a rehearsed reading by the Soho Theatre Company (then based at The Cockpit);
and revived at The Duke's Playhouse, Lancaster
.
It is an imagined history, set in an English village in 1666, for a cast of 8 women and 3 men.